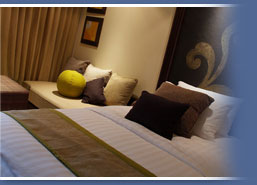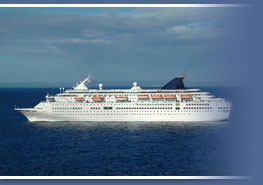 Pamper your guests - body and soul - as they retreat to a nightly sleep oasis they have personally created by selecting from an exclusive menu of luxury pillows.
As A Distributor...
Why select Aurora for your hospitality sleep products?
Create loyal guests who will want to return again and again
Offer guests a rich sleep experience, without spending a fortune
Take advantage of higher quality at an extraordinary value
Count on an optimum level of durability at the right price, without sacrificing comfort
Faster delivery and turnaround times means less inventory and less space for storage
Experience the ultimate in personalized service
Exceed guests' expectations
Assure guests they no longer need to bring their own pillows
Enjoy many happy returns (repeat visits by guests)
Happy, well-rested guests will tell their friends about the property
Based in the hospitality capital of the world - Orlando - we've learned a few things about exceeding guest expectations. We partner with hotel and resort product distributors all over the country to provide better sleep experiences for your guests, with the highest level of comfort and durability. Guests enjoy the understated comfort and style . . . the simple sleep-inducing elegance of Aurora pillows.
Imagine how special your guests will feel when they rest their heads on an Aurora pillow after a long day of travel . . . and realize this extraordinary level of comfort is unlike any other hotel or resort they've stayed at. You've created a memorable sleep experience for your guests, who will want to return again and again (and tell their friends!).
If you are a distributor and would like to learn more about our hospitality sleep products, please contact us.
A Grand Pillow for a Grand Hotel
Also specializing in decorative, custom pillows, Aurora created beautiful designer pillows for Disney's Grand Floridian Resort & Spa furniture. Using the elegant, tasteful and chic fabrics created by the Resort's top interior designers, Aurora used the most premium fiber to fashion these luxury decorative pillows.
Smooth Sailing
Aurora provides pillows for the world's most magical cruise line, Disney Cruise Lines. We specialize in highly-durable, washable, resilient yet super comfortable pillows perfect for yachts and luxury cruise liners.